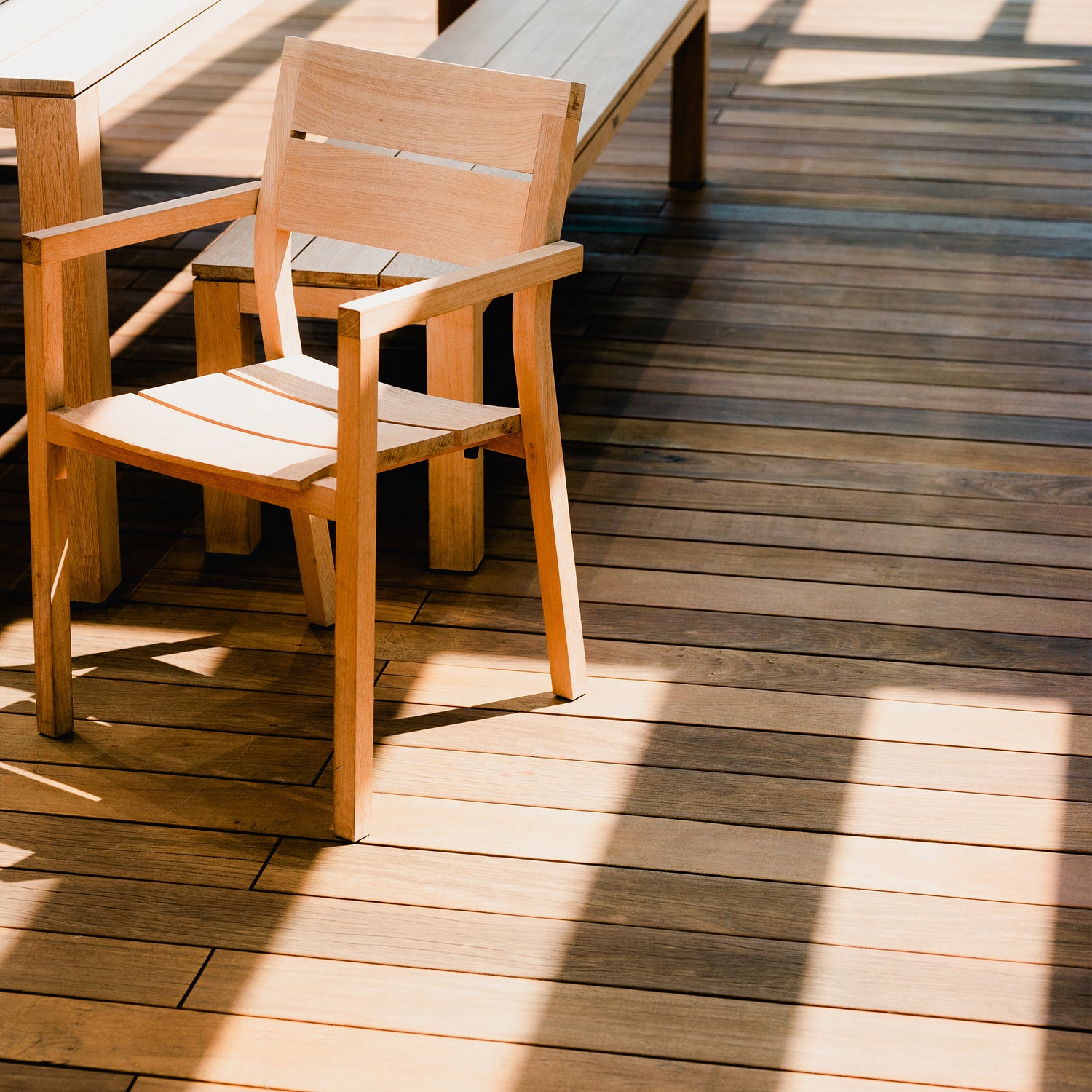 Seamless decks, indoors to outdoor
Get a relish of weekend everyday at your patio with customisable outdoor decking options at KLD Home.
Serving as an extension of indoor living to the outdoors, decking creates a welcoming environment for al fresco relaxation, entertainment, and social gatherings, while offering durability, low maintenance, and a closer connection with nature.
Visit KLD Home's Melbourne showroom or call us for finish options to suit your space and furnishing.
Enquire about decking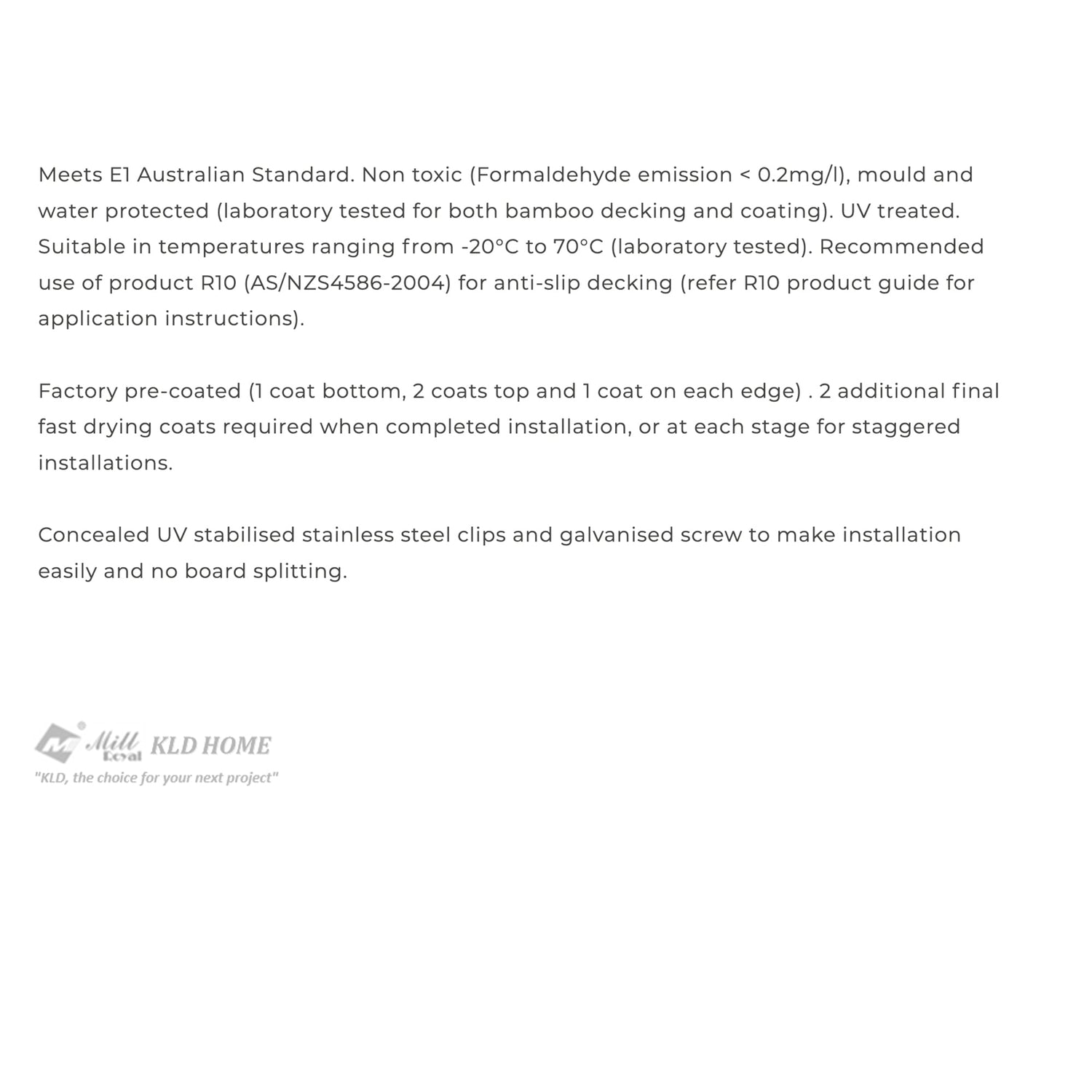 Quality of KLD Decking
Our bamboo outdoor decking is manufactured through steam, boiling, drying and thermo compression, resulting in a solid bamboo decking.
Used in domestic outdoor areas, catered for balconies and decking around swimming pools, as well as for commercial outdoor areas for hotels and entertainment complexes.
Not only does bamboo outdoor decking adds style and elegance to your outdoor entertaining areas, you are also helping the environment as bamboo is a renewable and sustainable product.
The allure of bamboo decking
Once your decking has been installed, you have the peace of mind of knowing you are entertaining on one of the hardest decking materials on the market.
To add to your decking's style, we have similar internal flooring that will add a flowing effect from the moment you step into your home, all the way through to your outdoor entertaining areas.
FAQs
Will my decking withstand harsh climate changes?

Every single piece of KLD's decking planks are UV treated. They are able to sustain climate temperature changes ranging from -20°C to 70°C (*laboratory tested). To accommodate the Australian climate even better, all our decking products are termite and white ant resistant for an extra peace of mind.
What are the specifications of KLD decking?

Size: 1218x198x12 mm

Quantity: 5 pieces per box

Weight: 12 kg per box
Can I customise my decking?

All our planks are standard sizing. However, there are many colour finishes are we are able to gratify to suit your outdoor decor.
How much maintenance is required once the decking is installed?

Sweep or use a leaf blower to remove debris like leaves, dirt, and twigs from the deck surface regularly. This prevents moisture buildup and reduces the risk of mould growth.

Regularly check for loose screws, nails, or hardware, replace any metal fasteners or connectors if they show signs of rust.

For more tips please enquire our friendly team.